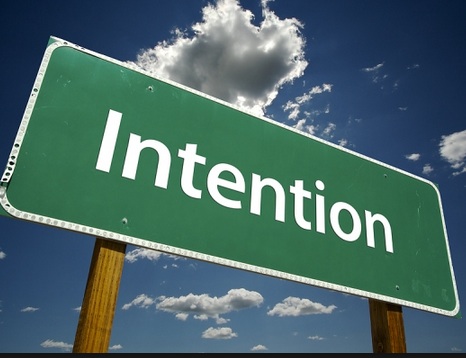 Having and getting what you want calls for you to be intentional. I am quickly learning to be intentional.  The more I seek the more I find how powerful intention can be, if I  submit.  Today I experienced an example of the power of intention. Family means a lot to me.  Yesterday I was thinking of a cousin that attends my church and I haven't worshipped with her in a while.  I reached out to her and asked if she would attend church Sunday to which she replied 'no' – she has to work.  I told her how much I missed her and wanted to see her.  We agreed to have lunch the month of April and hung up.  I don't know why she came to mind, don't know why I all of a sudden wanted to see her.  I am the kind of person, if I want something, I can't rest until I get it so this stayed on my mind.
I woke up this morning to get ready for early morning service and was hesitant due to the rain forecast which resulted in my leaving at 7:20 instead of 7:00 a.m. I was driving down the street and stopped at a traffic light, a horn blew – I looked over and it was my COUSIN!!!  We rolled down our respective windows and said 'Hello' with big grins.  She was on her way to work!  Who knew we would be on the same side of town at the same time and see each other at a stop light?!! We agreed to have lunch within the next two weeks.
My God is so good. He hears your heart, your wish, your 'intention' and can move mountains to make the smallest or biggest things happen.
The Power of Intention! Stating your desire to God (Universe) with intent and trusting Him to make it happen for you.  I love it!!!!