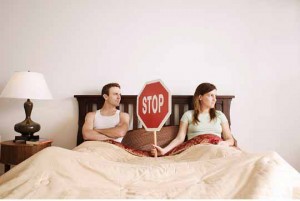 It's so sad that couples are spending less time in the bedroom.   One of the biggest needs in a relationship is 'Intimacy'
Below are a few reasons we forego intimacy:
Couples are working harder, longer hours and too tired for romance when they get home.
The closeness they once shared has been shattered by social media such as Facebook and twitter.
Electronic games have taken over the quiet time normally spent with bonding and you often see couples sitting in the same room with their different game boards and playing games, rarely talking to each other. Time gets away from each and before you know it, bedtime has arrived.
More couples are drinking – alone. This leaves the other sleeping or on the phone instead of spending quality time with their mate.
Happy Hour has taken over 'Our Hour'.
The increasing interest in porn is turning off couples desire to have sex with each other
Couples do not know how to have great sex post menopause
Many married couples expect sex to decrease and therefore don't take the time to keep the fire going
We all have a need for intimacy. Statistics show couples that value intimacy and practice it together are happier and healthier.  They are more approachable, their level of concentration increases.  Not to mention the noticeable difference in skin tone and overall appearance.  Intimacy makes you feel good and look good.  Take time to connect to your partner through intimacy.  Allow yourself to experience romance, intimacy, sexual arousal and a healthy sex life.  The difference is amazing.