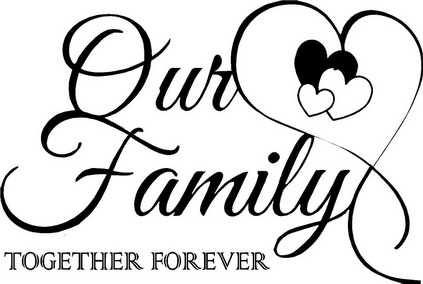 Family! It's such a powerful word, yet many of us run from our family, deny our family, or fail to embrace our family!
I was born and raised in Louisiana and family was everything. I always thought all families were like mine.  My parents were born in Louisiana, their siblings (12 in all) were born in Louisiana and we played together.
When one of my Aunt's moved to Houston, the others followed.
That's how I made it to Houston.  I have very fond memories of getting together every weekend with my cousins.  We spent the night at each other's home.  I thought all families did this.  As we got older and our parents moved to different parts of the U.S. (Texas, Ohio, California, Atlanta, etc.).  We began to have yearly family reunions.  When someone graduated, we were all there to celebrate and when there were birthdays – it was on!
It wasn't until I was going through Leadership Houston and we had to do an exercise about living in our first home in Houston did I realize how much my family meant to me and how different my outlook was as compared to my other colleagues in the program. I'll never forget, when it was time to present our memories of our first home, 99% of the room had architectural sketches of their first home.  They talked about how many bedrooms, etc.  I was so ashamed to show my sketch.  First of all, I could not draw.  The other part is my house was a set of blocks where I explained where we played cards, where the kids gathered, how we would take turns sneaking on the phone, the laughter and fun that went on in the kitchen and the dining room table and how we played with the water hose outside because we did not have a pool.  It was then that I realized how fortunate I was to have and treasure family in such a way.
I declare – I love my family